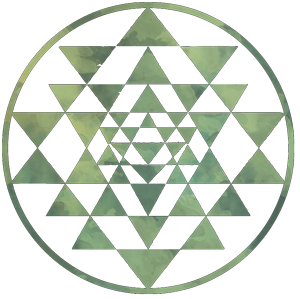 Whole Self-Healing Program
A NEW bespoke healing system for the 21st Century which unlocks your infinite potential, so that you can be self-realised in all areas of life; relationships, career, health and wealth (abundance). Using the Whole-Self S.T.E.P © Approach, this healing modality focusses on the multi-dimensional 'self' of the physical, emotional, mental and spiritual aspects of who you are.
You are your own medicine! Whatever you wish to heal in your life is already within you. The Soul Alignment Medicine ™ healing system aligns you to your inner healing resources, so that you can actively co-create physical health, emotional resilience, mental wellbeing and soulful expression. This wholistic pathway to Self-Realisation deeply connects you to your soul's wisdom, strengthens your intuition, increases your manifesting potential, empowers you to be your own authority and boosts your ability to thrive in all aspects of life.
As a blend of energy healing, inner journeying, kinesiology and transpersonal work, this healing modality promotes powerful and lasting change. This system respects you as an individual and therefore always offers freedom of choice at its core. We are all unique and so the root cause of dis-ease will be particular to the individual. By healing from the inside-out, your true-self is nurtured, your individuality is honoured and your beliefs and values are respected. During the process you have the opportunity to collaborate with your inner archetypes, ancestors and spirit guides to facilitate deep transformation. Removing blocked or stagnant energy, returns you to your sacred heart, sacred mind and sacred soul, so that you can congruently create a defined sense of self-hood and live in full authentic expression, as your radiant true self.
The Soul Alignment Medicine™ system frees you from unconscious:
self-limiting programs which create self-sabotage behaviours
inherited or conditioned core beliefs which limit your ability to make healthy choices for long-term happiness, joy and success
lifestyle habits which prevent self-realisation in all areas of life
suppressed, repressed or rejected emotional wounds or trauma that keep you locked in unhealthy emotional patterns/ responses
the 'whole-self' root cause of dis-ease within the body
ancestral programming which inhibits your free-will in this lifetime
fear programs which keep you in your comfort zone and prevent you from fulfilling your highest potential
The Soul Alignment Medicine™ system empowers you to:
awaken your inner medicine
develop a defined sense of self
be your own authority
navigate a world of duality
shift from fourth to fifth dimensional consciousness
be self-realised in all areas of life
step into truth of who you are
return to your Divine Blueprint
fulfil your destiny
Please subscribe to my Soulful FE-Mail list